Our Corporate Social Responsibility
At ABITEC Corporation everyone plays a vital role in maintaining, improving, and promoting our social responsibility to our customers, our environment, and each other. We understand the importance of treating others fairly and the necessity to keep our environment clean and safe. We are more than just an ingredient supplier, we are people, we are families, we are philanthropists, and we are a community who supports doing good every day.
At ABITEC everyone does their part to support our community, our environment, and each other. It's not about being told or forced to do good, its about wanting to do what's right. It's the ABITEC way.
Our People
At ABITEC, we value our people and work hard to ensure we treat them fairly, provide a stable and healthy work environment, and continue to supply them opportunities to learn, grow, and develop themselves and their careers. We understand that each person and their situation is unique and we do our best to provide support and encouragement to each and every employee.
Our Environment
We also aim to make environmentally responsible choices through our sourcing, manufacturing, and everyday tasks. Our high quality ingredients come from natural, renewable sources, and we continually monitor our internal and external processes to ensure we support the growth and sustainability of a healthy and safe environment.
ABITEC supports the Roundtable on Sustainable Palm Oil (RSPO) as a subsidiary of ABF, which has been a member of RSPO since 2010. Our standard line of products from palm-derived sources are covered under RSPO PalmTrace credits (www.rspo.org), Book & Claim Supply Chain models, which support the production of sustainable palm. ABITEC's Janesville, Wisconsin, production facility is also certified to provide products under the Mass Balance supply-chain model. Please contact your Business Manager for availability and pricing for Mass Balance materials.
Our commitments include:
Support of the RSPO's sustainable initiatives
Investment in available supply-chain models to ensure ongoing efforts in sustainable supply
Expanding our focus beyond coconut-based products and supporting the solution of sustainable palm options now and in the future
Sourcing materials that are sustainable for our customers, consumers, and

 

the environment
Our Community
ABITEC continues to encourage and support any effort to get involved in the community and positively impact the lives and wellbeing of others. We donate our time, money, and expertise to help, nurture, and grow our community. Our culture has long portrayed a sense of family, and outside of the office, there is a continued effort among ABITEC employees to help others and do good.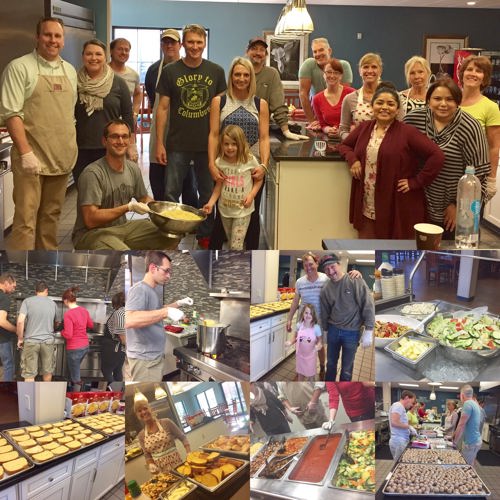 ABITEC Cooking at the Ronald McDonald House, Columbus, OH 2017