Friction Modifiers
With the growing focus on energy efficiency and global warming, automobile manufacturers and industrial machinery OEMs are increasingly recommending lower viscosity engine oils and lubricants.  ABITEC's friction modifiers are increasingly used to help reduce friction in engine oils and lubricants.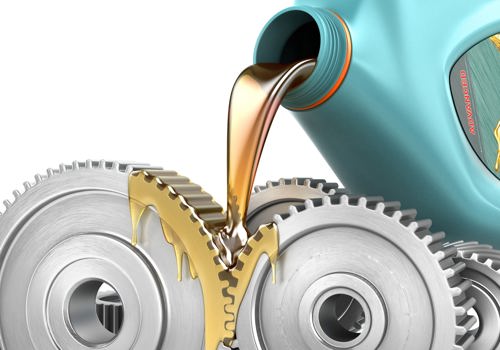 Improving Energy Efficiency
With ABITEC's CAPLUBE® GMO-50 friction modifiers
less viscous
protects metal surfaces
improved friction and wear reduction vs. competitive GMOs
Industrial & Automotive Applications
CAPLUBE® GMO-50
Minimize metal-to-metal contact, reduce friction, and control wear in automotive and industrial applications. Caplube friction modifiers (FMs) based on glycerol monooleate (GMO) offer unique characteristics which make them well-suited for lubricant applications. They have a high alpha-mono (1-mono) content and low acid value that can be beneficial for lubricant applications. Caplube GMO FMs synergize effectively with organo-metallic FMs, or they can be effective on their own in many lubricant formulations.
QUALITY, EXPERTISE, SCALE-UP.
If you are looking for a company that has years of experience producing a broad range of friction modifier chemistries, then your first call should be to ABITEC. Our expertise extends across esters, amides and alkoxylates and we have the capability to make any of these products in LTL quantities which makes scale-up easier.  So if you are looking for one company that can manufacture or blend a new or unique friction modifier, we are ready to help.
CAPLUBE® is a registered trademark of ABITEC Corporation. All information and statements given in this brochure are believed to be accurate at the time of publication. However, neither ABITEC Corporation nor any of their affiliates make any representations or warranty with respect thereto, including, but not limited to, any results obtained in the processing of the products by customers or any third party. All information and statements are intended for persons having the required skill and know-how and do not relieve the customer or user from verifying the suitability of information and statements given for a specific purpose prior to use of the products. It is entirely the obligation of the customer or user to comply with applicable laws and regulations, and also with all patent or other intellectual property rights of third parties. ABITEC CORPORATION EXPRESSELY DISCLAIMS ANY REPRESENTATIONS OR WARRANTIES OF ANY KIND, WHETHER EXPRESSED OR IMPLIED, AS TO THE ACCURACY, CURRENCY, COMPLETENESS AND/OR THE MERCHANTABILITY OR FITNESS OF A PARTICULAR PURPOSE OF ANY INFORMATION CONTAINED IN THIS BROCHURE AND/OR PRODUCT DESCRIBED OR PROMOTED IN THIS BROCHURE, INCLUDING WARRATNTIES WITH RESPECT TO INFRINGEMENT OF ANY PATENT, COPYRIGHT, OR OTHER RIGHTS OF A THIRD PARTY. We reserve the right to change product specification and it specified properties of the products without prior notice.