Sulfate-Free & EO-Free
ABITEC offers a unique multifunctional emulsifier that is based on natural, renewable raw materials.  Capmul® S12L is a sodium lauroyl lactylate that offers the advantage of being a semi-liquid at room temperature.  This makes it considerably easier to handle compared to typical sodium lauroyl lactylate products and it contains no Sulfate or EO.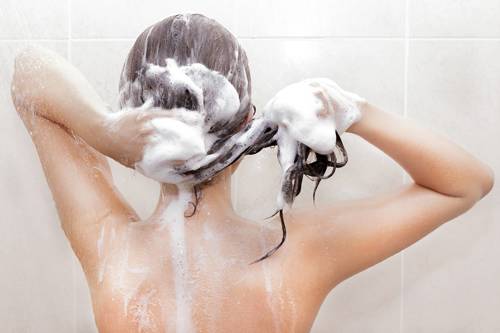 CAPMUL® S12L
Sodium Lauroyl Lactylate offers:
Improved performance and aesthetics for various personal care products
Contributes generous amounts of luxurious foam
Adds a creamy viscosity profile and texture
Leaves behind a silky, moisturizing after-feel that is NOT oily or tacky
Semi-liquid at room temperature for improved formulating
And it is ... Naturally Derived with NO Sulfates or EO.
*6K lb. minimum
CAPROL® Polyglycerol Esters
Polyglycerol esters manufactured by ABITEC Corporation are very effective surfactants, particularly where the formulator wants to reduce or eliminate ethylene oxide (EO) from cosmetics and personal care products.  ABITEC offers polyglycerol esters that vary in HLB from 2.5 to 11. 
| | | | |
| --- | --- | --- | --- |
| Product Name | Chemical Name | CAS Number | HLB |
| Caprol 3GO | Triglycerol  Monooleate | 9007-48-1 |   |
| Caprol ET | Hexaglycerol Octasterate | 67784-82-1 | 2.5 |
| Caprol MPGO | Polyglycerol Esters of Oleic Acid | 9007-48-1 |   |
| Caprol PGE 860 | Decaglycerol Mono- & Dioleate | 9007-48-1 | 11 |
CAPMUL® and CAPROL® are registered trademarks of ABITEC Corporation. All information and statements given in this brochure are believed to be accurate at the time of publication. However, neither ABITEC Corporation nor any of their affiliates make any representations or warranty with respect thereto, including, but not limited to, any results obtained in the processing of the products by customers or any third party. All information and statements are intended for persons having the required skill and know-how and do not relieve the customer or user from verifying the suitability of information and statements given for a specific purpose prior to use of the products. It is entirely the obligation of the customer or user to comply with applicable laws and regulations, and also with all patent or other intellectual property rights of third parties. ABITEC CORPORATION EXPRESSELY DISCLAIMS ANY REPRESENTATIONS OR WARRANTIES OF ANY KIND, WHETHER EXPRESSED OR IMPLIED, AS TO THE ACCURACY, CURRENCY, COMPLETENESS AND/OR THE MERCHANTABILITY OR FITNESS OF A PARTICULAR PURPOSE OF ANY INFORMATION CONTAINED IN THIS BROCHURE AND/OR PRODUCT DESCRIBED OR PROMOTED IN THIS BROCHURE, INCLUDING WARRATNTIES WITH RESPECT TO INFRINGEMENT OF ANY PATENT, COPYRIGHT, OR OTHER RIGHTS OF A THIRD PARTY. We reserve the right to change product specification and it specified properties of the products without prior notice.