Lipid nanoparticles for mRNA therapeutics, genome editing and cell therapy
05/05/2022 - 05/05/2022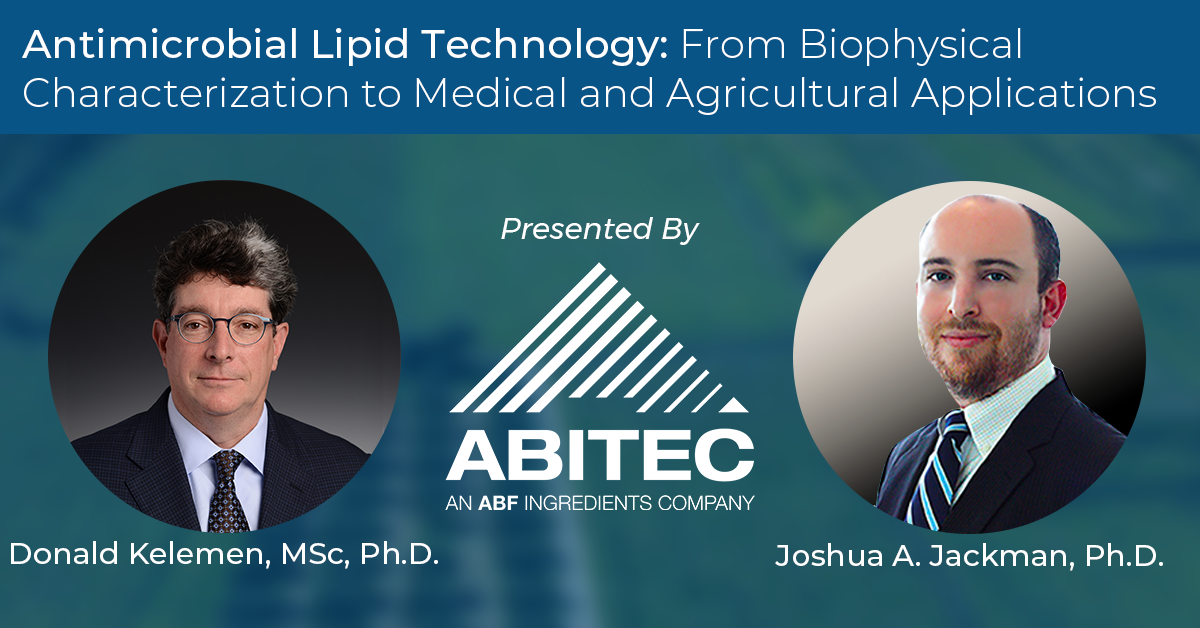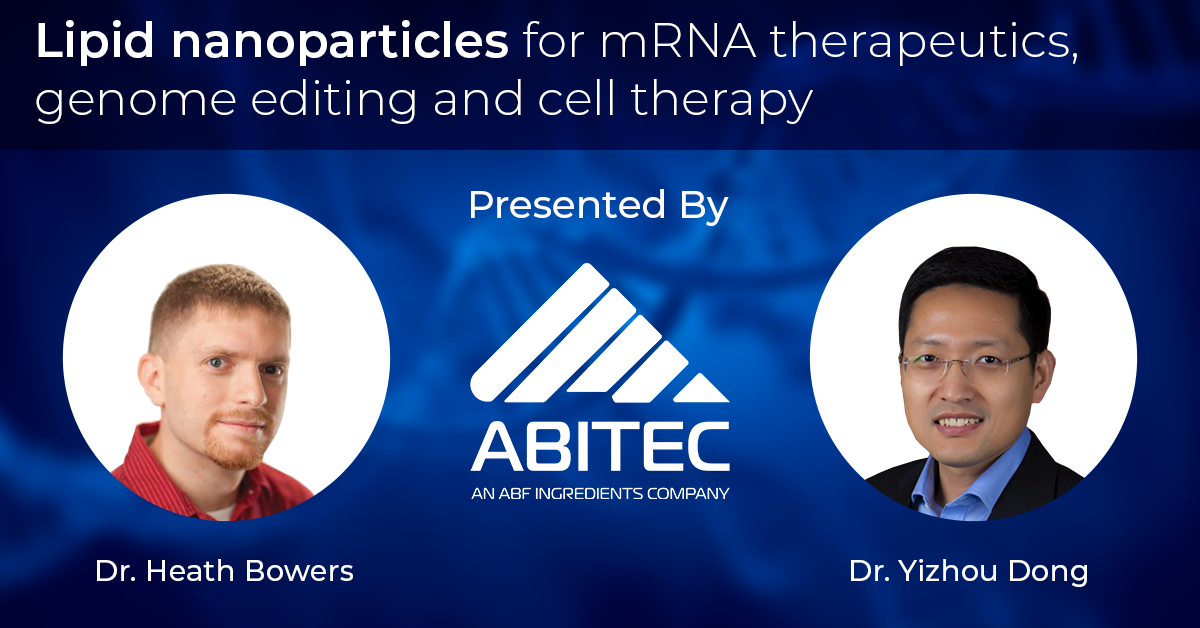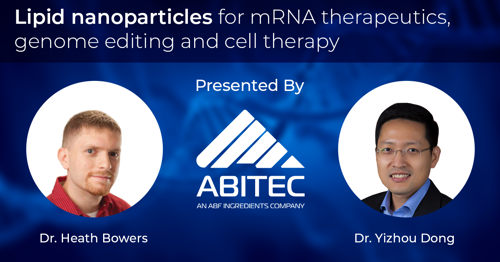 In this webinar we will cover a brief overview of ABITEC's products and capabilities, then focus our discussion on exploring lipid nanoparticles for mRNA therapeutics, genome editing and cell therapy in the pharmaceutical industry.
This LIVE event has already taken place
Fill out form below to access the recorded version of this event and receive a copy of the presentation.
Webinar Speakers
Heath Bowers, Ph.D.
North American Technical Business Director, Pharmaceutical Sciences
ABITEC Corporation
Dr. Heath Bowers has over 11 years of experience in the lifescience industry and is currently responsible for developing ABITEC's lipid excipient business in North America. Prior to ABITEC, Heath worked at GE Lifesciences assisting customers in the purification of biological molecules and at VWR, LLC as the leader of the research and development team in VWR's Solon, Ohio site.  Heath holds a Ph.D. in Biochemistry from Case Western Reserve University.
Yizhou Dong, Ph.D.
Associate Professor in the Division of Pharmaceutics and Pharmacology College of Pharmacy at the Ohio State University
Yizhou Dong is an Associate Professor in the Division of Pharmaceutics and Pharmacology, College of Pharmacy at The Ohio State University. He received his B.S. in pharmaceutical sciences from Peking University, Health Science Center and M.S. in organic chemistry from Shanghai Institute of Organic Chemistry. In 2009, he received his Ph.D. degree in pharmaceutical sciences from the University of of North Carolina at Chapel Hill (UNC-CH) under the supervision of Professor K.-H. Lee. From 2010 to 2014, he was a postdoctoral fellow in the laboratory of Professors Robert Langer and Daniel Anderson at Harvard Medical School and Massachusetts Institute of Technology. His research focuses on the design and development of biotechnology platforms for the treatment of genetic disorders, infectious diseases, and cancers. Dr. Dong has authored over 60 papers and over 30 patents. Several of his inventions have been licensed and are currently under development as drug candidates for clinical trials.
Questions or issues with registering for the webinar, please contact Amanda Coulter - [email protected]