ABITEC CORPORATION NAMED A WINNER OF THE COLUMBUS TOP WORKPLACES 2021 AWARD
07/14/2021
14 July 2021
DISPATCH MEDIA GROUP (Columbus, OH) NAMES ABITEC CORPORATION A WINNER OF THE COLUMBUS TOP WORKPLACES 2021 AWARD
Columbus, Ohio, July 14, 2021 - ABITEC Corporation has been awarded a Top Workplaces 2021 honor by Columbus C.E.O. Magazine. The list is based solely on employee feedback gathered through a third-party survey administered by employee engagement technology partner Energage LLC. The anonymous survey uniquely measures 15 culture drivers that are critical to the success of any organization: including alignment, execution, and connection, just to name a few.
"During this very challenging time, Top Workplaces has proven to be a beacon of light for organizations, as well as a sign of resiliency and strong business performance," said Eric Rubino, Energage CEO. "When you give your employees a voice, you come together to navigate challenges and shape your path forward. Top Workplaces draw on real-time insights into what works best for their organization, so they can make informed decisions that have a positive impact on their people and their business."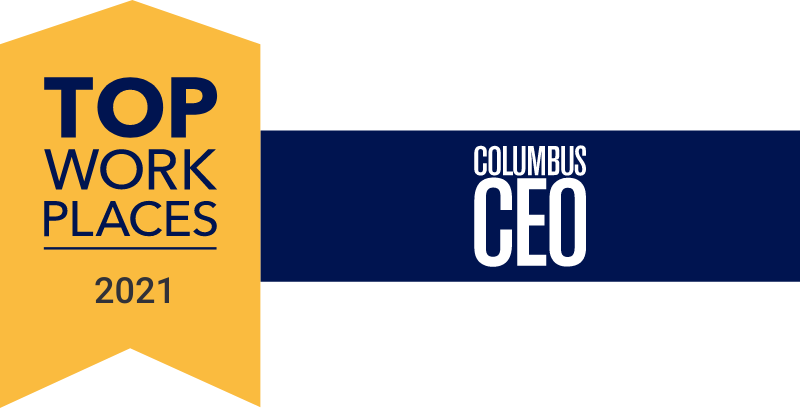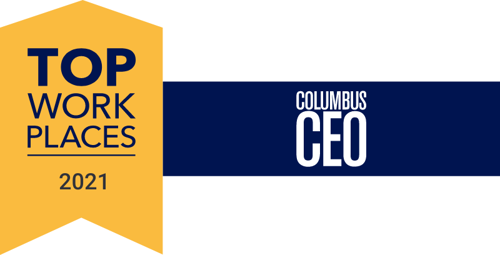 "At ABITEC we pride ourselves on a culture that is focused on its people and in all situations our people come first, because they are our most valued asset. We not only want to keep our employees safe and happy, we want them to value their jobs here and know their contribution to our organization matters. Hearing the voice of your customers is important, yes, but hearing the voice of those who keep your business going, that is vital. We are thrilled to be ranked as a top workplace in Columbus because we know those results came straight from the voices of those showing up every day to make us a better business, a better supplier and better people."  -Jeff Walton, CEO ABITEC
For further information, please contact:
Amanda Coulter
Manager: Marketing Research and Communications
614-429-6453 | [email protected]
About ABITEC Corporation
ABITEC Corporation is part of ABF Ingredients and is headquartered in Columbus, Ohio, US with two manufacturing sites in the Midwest. ABITEC specializes in the manufacturing and distribution of specialty lipid ingredients for use in the pharmaceutical, nutraceutical, and specialty chemical markets.  In addition, ABITEC offers contract and toll manufacturing services for customers looking to develop and manufacture new oleochemical molecules, blend, or toll-manufacture an established product.
ABITEC's trademarked specialty ingredients include Capmul®, Captex®, Caprol®, Acconon®, Sterotex®, Nutri Sperse®, Hydro~Kote® and Pureco®.   Through our world-class technical, scientific, regulatory, and manufacturing expertise, we deliver the highest quality lipid solutions in solubilization, emulsification and lubrication.  All ABITEC ingredients are produced in the USA.
About ABF Ingredients
ABF Ingredients is a division of Associated British Foods plc that focuses on high value ingredients for both food and non-food areas and comprises a range of ingredient companies which include AB Enzymes, Ohly, PGP International, and SPI Pharma.  The group has established strong market positions in cereal specialties, enzymes, esters, extruded ingredients, specialty lipids, specialty powders, specialty flours, yeast extracts worldwide.  Learn more about ABF Ingredients here
About Energage
Making the world a better place to work together.TM
Energage is a purpose-driven company that helps organizations turn employee feedback into useful business intelligence and credible employer recognition through Top Workplaces. Built on 14 years of culture research and the results from 23 million employees surveyed across more than 70,000 organizations,  Energage delivers the most accurate competitive benchmark available. With access to a unique combination of patented analytic tools and expert guidance, Energage customers lead the competition with an engaged workforce and an opportunity to gain recognition for their people-first approach to culture. For more information or to nominate your organization, visit energage.com or topworkplaces.com.
Forward-Looking Statements
This press release includes "forward-looking statements" within the meaning of Section 27A of the Securities Act and Section 21E of the Securities Exchange Act of 1934, as amended. Forward-looking statements are subject to known and unknown risks and uncertainties, many of which may be beyond our control. We caution you that the forward-looking information presented in this press release is not a guarantee of future events, and that actual events may differ materially from those made in or suggested by the forward-looking information contained in this press release. In addition, forward-looking statements generally can be identified by the use of forward-looking terminology such as "may," "plan," "seek," "comfortable with," "will," "expect," "intend," "estimate," "anticipate," "believe" or "continue" or the negative thereof or variations thereon or similar terminology. Any forward-looking information presented herein is made only as of the date of this press release, and we do not undertake any obligation to update or revise any forward-looking information to reflect changes in assumptions, the occurrence of unanticipated events, or otherwise.