Palmer Holland Collaboration: Formulating Cannabis with Functional Lipids for the Nutritional Market
08/12/2021 - 08/12/2021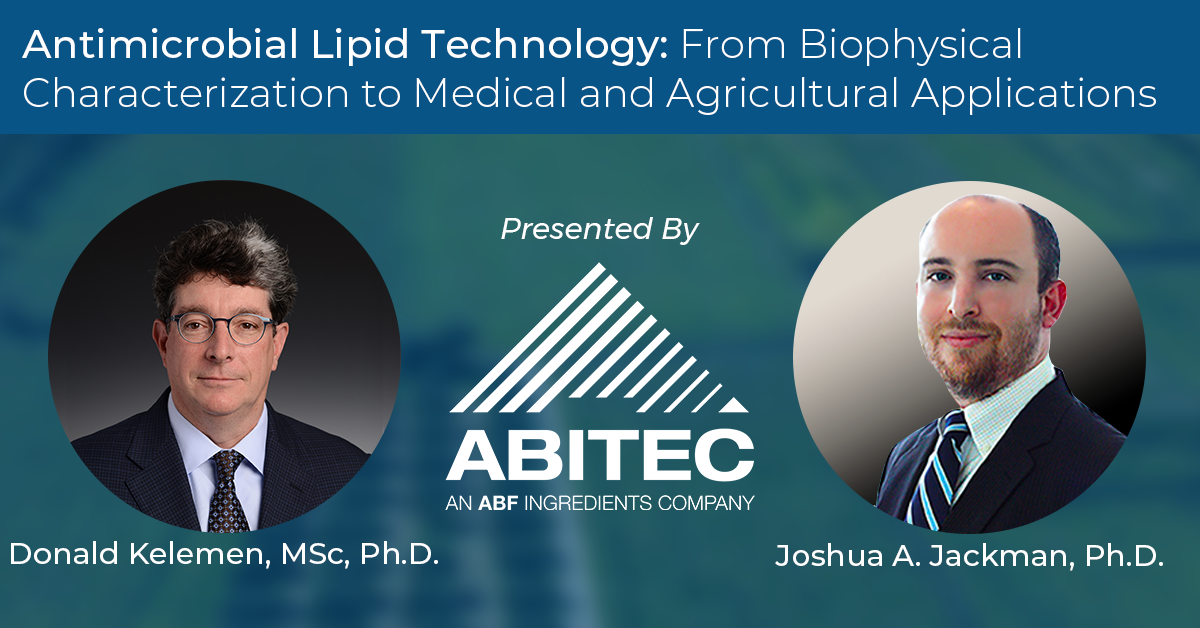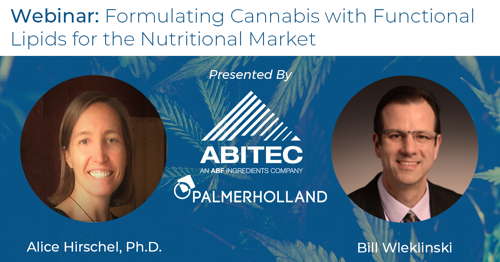 Join us in a collaborative webinar with our partners at Palmer Holland as we explore the unique challenges of solubilization, emulsification, and bioavailability in a range of CBD formulations and how lipid technologies can not only solve this challenges but bring new value and function to your products.
This LIVE event has already taken place
Fill out form below to access the recorded version of this event and receive a copy of the presentation.
Webinar Speakers
Alice D. Hirschel, Ph.D.
Technical Business Director
ABITEC Corporation
Dr. Alice D. Hirschel has 10 years of research in disease nutrient-interactions and 9 years product and commercial development experience in the food and nutrition industry. She graduated with a BS in Nutritional Sciences from the University of Georgia and a PhD in Nutritional Sciences from the University of Texas at Austin. Dr. Hirschel began formulating supplements as a Product Development Scientist at GNC. She transitioned to Commercial Development with Innophos Nutrition and now, Dr. Hirschel works in technical, commercial and business development, learning to execute sales and marketing strategies with ABITEC Corp.
Global Business Director, Nutritional Health
ABITEC Corporation
Bill started his career as an Engineer for the first seven years and has transitioned into sales and commercial roles for the past 18 years. His commercial experience has been in the food/nutrition and specialty chemical industries with companies such as Mitsubishi, Solvay, and Balchem. He graduated with a BS and MS from Purdue University in Applied Engineering and also earned an MBA from Ohio State University. He has led the Nutritional Health Business for ABITEC since 2018.
Questions or issues with registering for the webinar, please contact Amanda Coulter - [email protected]