Nutritional Market
ABITEC provides ingredients that may support products for a healthy lifestyle across many different markets by offering both nutritional and functional ingredients. We know each person's lifestyle and nutritional needs are unique thereby warranting different benefits and functionality. Our ingredients can be used in an array of nutritional markets, from sports nutrition and weight management all the way to animal nutrition.
Featured Product:
CAPTEX® Medium-Chain Triglycerides (MCTs)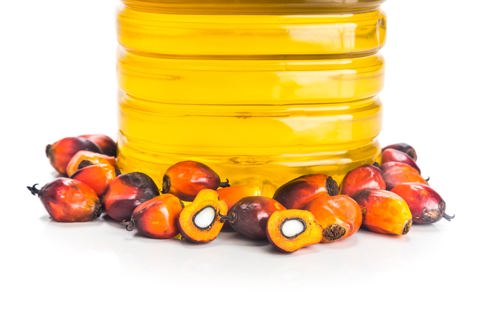 Medium-Chain Triglycerides (MCTs) provide sustainable energy, increased thermogenesis, promote prolonged satiety, and may aid in cognitive enhancement [1-3]
Kosher and Halal
Not manufactured from bioengineered ingredients (Non-GMO)
May aid in post-workout recovery
Powdered forms available in our Nutri Sperse® product line
Excellent stability with 24-36 month shelf life
To learn more about ABITEC's ongoing sustainable initiatives 
References:
1. St. Onge, M.P. , Jones, PJH. (2002) Physiological Effects of Medium-Chain triglycerides: Potential Agents in the Prevention of Obesity, J. Nutr. 132: 329-332
2. Bach AC and Babayan VK. Medium-chain triglycerides: an update. The American journal of clinical nutrition 1982;36(5):950-962.
3. Heydinger JA and Nakhasi DK. Medium Chain Triacylglycerols. Journal of Food Lipids 1996;3:251-257.
Legal Disclaimer
All information and statements given on this website are believed to be accurate at the time of publication. However, neither ABITEC Corporation nor any of their affiliates make any representations or warranty with respect thereto, including, but not limited to, any results obtained in the processing of the products by customers or any third party. All information and statements are intended for persons having the required skill and know-how and do not relieve the customer or user from verifying the suitability of information and statements given for a specific purpose prior to use of the products. It is entirely the obligation of the customer or user to comply with applicable laws and regulations, and also with all patent or other intellectual property rights of third parties. ABITEC CORPORATION EXPRESSELY DISCLAIMS ANY REPRESENTATIONS OR WARRANTIES OF ANY KIND, WHETHER EXPRESSED OR IMPLIED, AS TO THE ACCURACY, CURRENCY, COMPLETENESS AND/OR THE MERCHANTABILITY OR FITNESS OF A PARTICULAR PURPOSE OF ANY INFORMATION CONTAINED ON THIS WEBSITE AND/OR PRODUCT DESCRIBED OR PROMOTED ON THIS WEBSITE, INCLUDING WARRANTIES WITH RESPECT TO INFRINGEMENT OF ANY PATENT, COPYRIGHT, OR OTHER RIGHTS OF A THIRD PARTY. We reserve the right to change product specifications and specified properties of the products without prior notice.