Oral
ABITEC's full line of functional excipients for oral dosage forms can be used across an array of applications including permeation enhancement, extended-release, solubilization, emulsification, and lubrication. ABITEC manufactures applicable high-quality lipid excipients for drug delivery applications in accordance with strict cGMP in ISO certified facilities. 
SEDDS:  Self-Emulsifying Drug Delivery System
Lipid based drug delivery (LBDD) is an effective method of improving the solubility of BCS Class-II and Class-IV compounds and the permeability of certain BCS (Biopharmaceutics Classification System) Class III and Class-IV compounds. ABITEC products are specifically designed for meeting the solubility challenges of the pharmaceutical industry.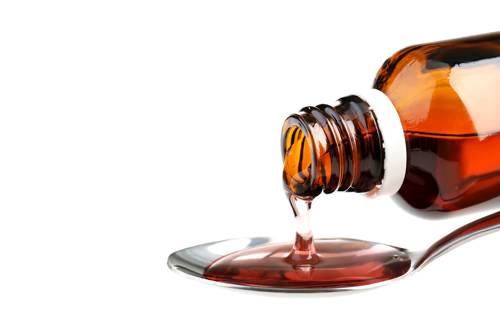 FEATURE PRODUCT:   
ACCONON® MC8-2 EP/NF
Monograph compliant
Excellent solubilizer
Low inclusion rate
Bland taste profile
Formulating With SEDDS
Formulating With SEDDS
ABITEC's Dr. John K. Tillotson looks at the various methods available for manufacturing solid self-emulsifying drug delivery systems and explores the possibilities of optimizing these methods in the future.  
Related Products
CAPMUL®
These functional lipid excipients act as solubilizers and emulsifiers in oral drug delivery systems. CAPMUL excipients are recognized as the ideal starting point when formulating BCS Class II & IV (poorly water soluble) and BCS Class III & IV (poorly permeable) molecules. Lipid based drug delivery systems may be formulated as liquid or semi-solid formulations for oral dosage forms.
Functionalities Include:
Bioavailability enhancer
Solubilizer
Emulsifier/co-emulsifier
Plasticizer
Carrier (vehicle)
Employment through SEDDS - self emulsifying drug delivery systems
Specific Use of Capmul for Drug Delivery Formulations:
Major advantages in the areas of drug solubility and protection against enzymatic hydrolysis, coupled with enhanced absorption
Efficient in the solubilization or dispersion of active substances and polar lipids
Is an emulsifier or co-emulusifier of choice in the preparation of stable, self-emulsifying lipid-based microemulsions
Can be used as a plasticizer in aqueous and solvent based polymeric coatings
Effective in self-emulsifying drug delivery systems (SEDDS) when incorporated as a low HLB water-in-oil (w/o) emulsifier or co-emulsifier
Useful enhancer for intestinal absorption of poorly absorbed drugs due to Capmul's low acute oral toxicity and its absence of local irritation
Potential to enhance the release and availability of many drugs that are impermeable to tissue barriers and poorly absorbed due to either low partition coefficient or low diffusibility
References:
Armstrong, P. and Keevil, S. (1991). Magnetic resonance imaging-2: Clinical uses. British Medical Journal 303(2), 105-109.
Product Name
Chemical Name
CAS Number

Capmul 808G EP/NF

Glyceryl Monocaprylate

26402-26-6

Capmul GDB EP/NF*

Glyceryl Dibehenate

94201-62-4

Capmul GML-90 NF

Glyceryl monolaurate

 142-18-7

Capmul GMO-50 EP/NF

Glyceryl Monooleate

25496-72-4

Capmul MCM C8 EP/NF

Glyceryl Monocaprylate

26402-26-6

Capmul MCM EP/NF

 

Glyceryl Caprylate/Caprate

 

91744-32-0, or




26402-22-2, and




26402-26-6

Capmul PG-2L EP/NF

Propylene Glycol Dilaurate

22788-19-8

Capmul PG-8 NF

Propylene Glycol Monocaprylate

68332-79-6, or 31565-12-5

Capmul PG-8-70 NF

Propylene Glycol Monocaprylate, NF Type 1

68332-79-6

Capmul PG-12 EP/NF

Propylene Glycol Monolaurate

27194-74-7
*Developmental
CAPTEX®
Captex medium-chain esters are preferred lipophilic vehicles and solvents, used alone or in combination with other excipients, in the development of solution, suspension, emulsion, and microemulsion formulations for various delivery systems.
Applications include:
Solubilizer and carrier for actives
Emollient, penetration enhancer, solubilizer, and viscosity modifier in creams, lotions, ointments, and aerosols
Oil phase for w/o or o/w emulsions and microemulsions for self-emulsifying drug delivery systems
Solubilizer, enhancer, and crystallization retardants in suppositories
Vehicles for injectable veterinary preparations
Product Name
Chemical Name
CAS Number

Captex 300 EP/NF

Glyceryl Tricaprylate/Tricaprate

65381-09-1, or 73398-61-5

Captex 355 EP/NF/JPE

Glycerol Tricaprylate/Caprate

65381-09-1, or




73398-61-5

Captex 8000

Glyceryl Tricaprylate

538-23-8
CAPROL®
This polyglycerol ester (PGE) is used as an emulsifier and solubilizer in oral pharmaceutical applications
| | | |
| --- | --- | --- |
| Product Name | Chemical Name | CAS Number |
| Caprol PGE 860 | Decaglycerol Mono- & Dioleate | 9007-48-1 |
ACCONON®
Acconon excipients are well-characterized mixtures of polyoxyethylene mono- and diglycerides, fatty acids, or fatty alcohols. They are used to improve the bioavailability of poorly soluble drugs by direct solubilization or by acting as a stabilizing surfactant in active-carrying emulsions.
| | | |
| --- | --- | --- |
| Product Name | Chemical Name | CAS Number |
| Acconon AKG-6 EP/NF* | Oleoyl Macrogolglycerides | 69071-70-1 |
| Acconon C-44 EP/NF* | Lauroyl Macrogoglycerides | 67701-26-2 |
| Acconon C-50 EP/NF* | Stearoyl Macrogolglycerides or Stearoyl Polyoxylglycerides |  121548-05-8 |
| Acconon MC8-2 EP/NF | Polyoxyethylene (8) Caprylic/Capric Glycerides | 91744-32-0, 223129-75-7 |
*Developmental
STEROTEX®
Sterotex hydrogenated vegetable oils have numerous applications in the pharmaceutical industry including lubrication, dry binding, sustained-release, abuse deterrence, taste masking, and more!
Product Name
Chemical Name
CAS Number
Sterotex HM

Hydrogenated Soybean Oil

8016-70-4

Sterotex K, NF

Hydrogenated Vegetable Oil (soybean & castor)

8016-70-4,




8001-78-3

Sterotex NF

Hydrogenated Cottonseed Oil

 

68334-00-9
PURECO®
Pureco products are refined, bleached, and deodorized vegetable oils. Pureco 76 is non-hydrogenated to provide melting and lubrication properties required for application in pharmaceutical products.
| | | |
| --- | --- | --- |
| Product Name | Chemical Name | CAS Number |
| Pureco 76 | Coconut Oil | 8001-31-8 |
BBS-C
BBS-C is a partially hydrogenated vegetable oil (soybean & cottonseed) with superior creaming properties and resistance to oxidation.  It is excellent for use in suspension formulations in softgels and syrups.
Product Name
Chemical Name
CAS Number
BBS-C
Hydrogentated Soybean oil, or Hydrogenated Cottonseed oil

8016-70-4,




68334-00-9
Legal Disclaimer
CAPMUL®, CAPTEX®, ACCONON®, STEROTEX®, and PURECO® are registered trademarks of ABITEC Corporation.  All information and statements given on this website are believed to be accurate at the time of publication. However, neither ABITEC Corporation nor any of their affiliates make any representations or warranty with respect thereto, including, but not limited to, any results obtained in the processing of the products by customers or any third party. All information and statements are intended for persons having the required skill and know-how and do not relieve the customer or user from verifying the suitability of information and statements given for a specific purpose prior to use of the products. It is entirely the obligation of the customer or user to comply with applicable laws and regulations, and also with all patent or other intellectual property rights of third parties. ABITEC CORPORATION EXPRESSELY DISCLAIMS ANY REPRESENTATIONS OR WARRANTIES OF ANY KIND, WHETHER EXPRESSED OR IMPLIED, AS TO THE ACCURACY, CURRENCY, COMPLETENESS AND/OR THE MERCHANTABILITY OR FITNESS OF A PARTICULAR PURPOSE OF ANY INFORMATION CONTAINED ON THIS WEBSITE AND/OR PRODUCT DESCRIBED OR PROMOTED ON THIS WEBSITE, INCLUDING WARRANTIES WITH RESPECT TO INFRINGEMENT OF ANY PATENT, COPYRIGHT, OR OTHER RIGHTS OF A THIRD PARTY. We reserve the right to change product specifications and specified properties of the products without prior notice.