Neuroprotective Elovanoids: Investigating Very Long Chain Polyunsaturated Fatty Acids and their Metabolites
08/11/2022 - 08/11/2022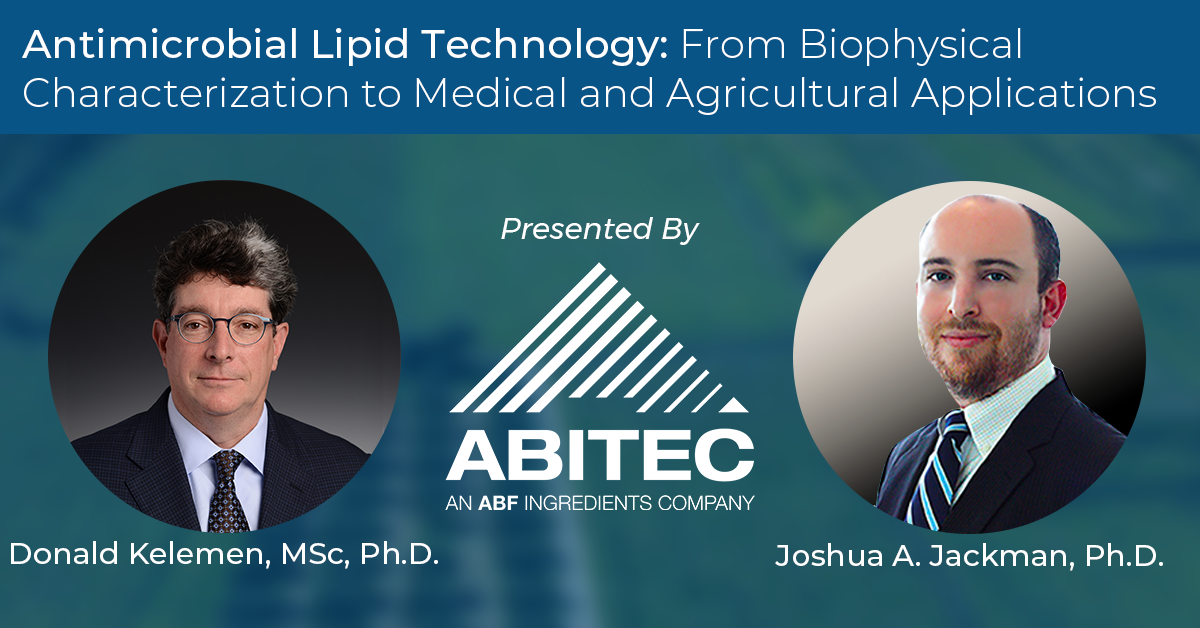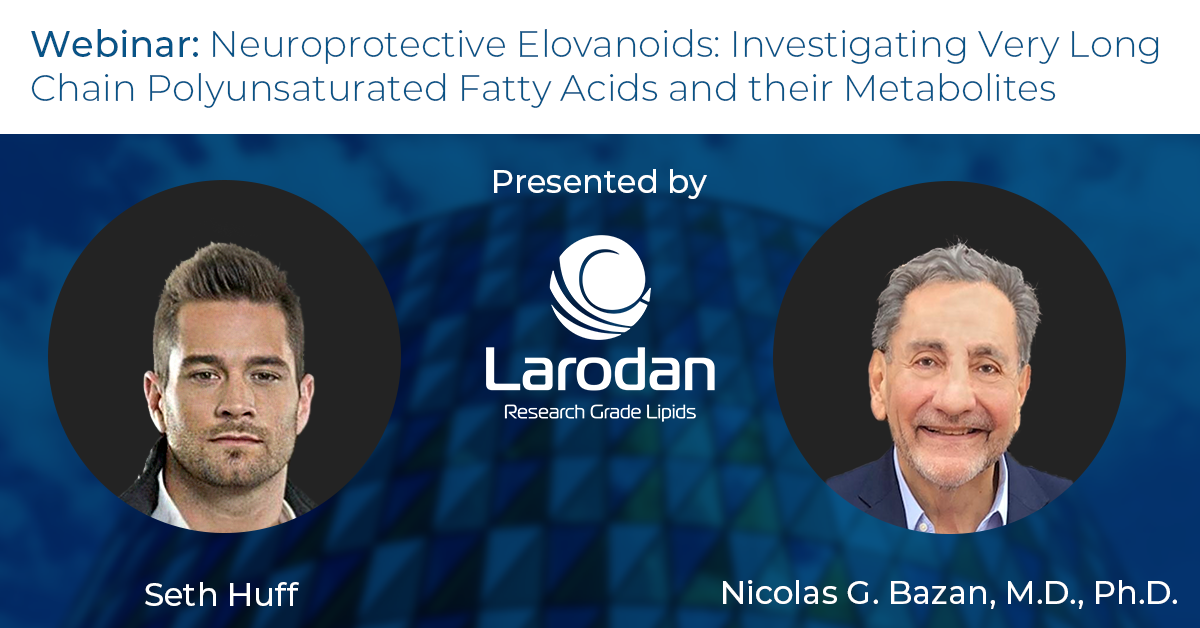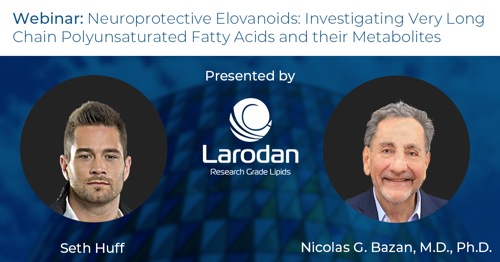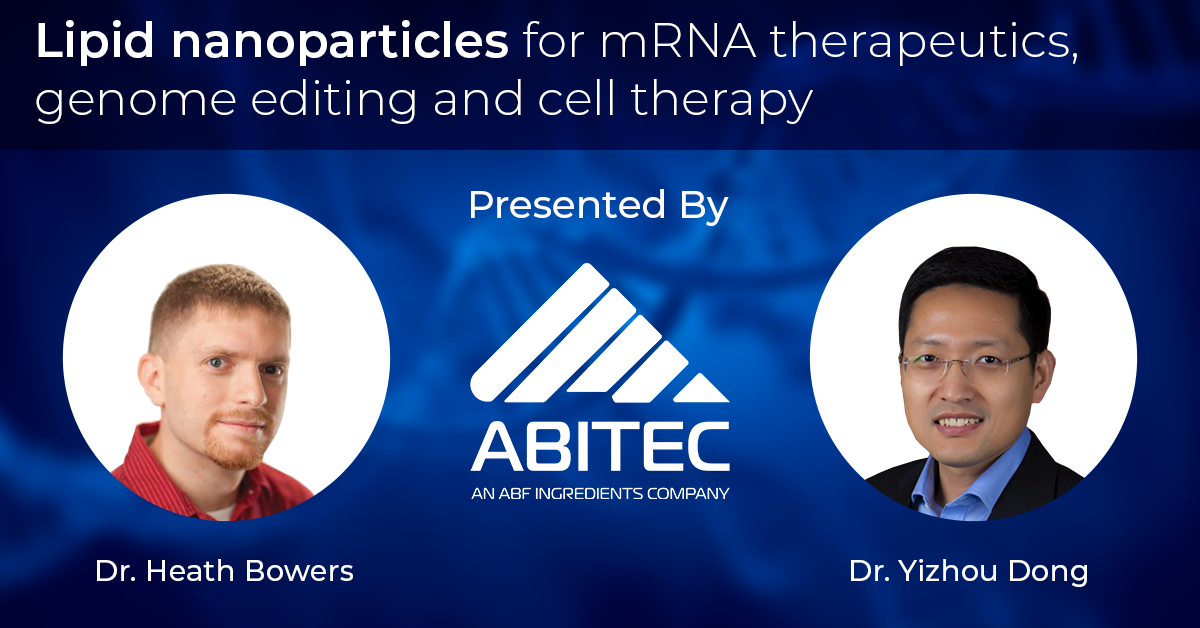 In this webinar we will cover a brief overview of Larodan's products and capabilities, then focus our discussion on exploring Neuroprotective Elovanoids: Investigating Very Long Chain Polyunsaturated Fatty Acids and their Metabolites
This LIVE event has already taken place
Fill out form below to access the recorded version of this event and receive a copy of the presentation.
Webinar Speakers
Seth Huff
Director for the Americas for Larodan
Larodan
Seth received his degree in Chemistry in 2008, and has since been involved in the lipids and detergents industry in for over 13 years. His extensive experience in this field includes synthesis and purification of compounds, R&D, QC/QA, EHS/Regulatory Affairs, Quality Management, Technical Support & Applications, and Business Development. He is currently the Director for the Americas for Larodan AB and is based in Michigan.
Nicolas G. Bazan, M.D., Ph.D.
Boyd Professor Ernest C. and Yvette C. Villere Chair for Retinal Degenerations Professor of Biochemistry and Molecular Biology, Ophthalmology, and Neurology Director, Neuroscience Center of Excellence LSU Health New Orleans—School of Medicine Foreign Adjunct Professor of Neuroscience
Dr. Bazan is the founding Director of the Neuroscience Center of Excellence at the School of Medicine, Louisiana State University Health New Orleans and the inaugural founder of The Ernest C. and Yvette C. Villere Chair for Research in Retinal Degeneration. Dr. Bazan is appointed to the highest academic rank in the LSU System, a Boyd Professor. He is also a Foreign Adjunct Professor of Neuroscience, Karolinska Institutet, Stockholm, Sweden. Dr. Bazan received his medical degree from the University of Tucuman in Argentina and trained at Columbia University College of Physicians and Surgeons, Department of Physical Medicine and Rehabilitation in New York and at the Massachusetts Mental Health Center/ Department of Biological Chemistry, at the Harvard Medical School. At the age of 26 he was appointed Assistant Professor of Biochemistry University of Toronto and Assistant Director of the Department of Neurochemistry at the Clarke Institute of Psychiatry.
He then founded a research institute and established a doctorate and Master of Science graduate programs in Biochemistry in Argentina. In 1981, Dr. Bazan moved to New Orleans. Dr. Bazan has devoted his life to studying fundamental cellular and molecular events reflected as a response to one major challenge to civilization: the growing incidence in the loss of cognition and of sight . He is a pioneer in the remarkable current realization of the significance of DHA for the central nervous system organization, functions, and pathologies. He contributed to revealing molecular principles, including novel pro-homeostatic lipid-signaling, which sustains brain and retina cell integrity. Most known lipid mediators are derived from 18C-22C length Fatty Acid (FA) precursors, including prostaglandins, and resolution mediators (recently surrounded by controversy). However, the mediator family we recently discovered and named elovanoids (ELVs) are formed from 32C or 34C FA precursors (Very Long Chain Polyunsaturated Fatty Acids; VLC-PUFAs ≥ 28 carbons). These precursors are made by neuronal-specific ELOVL4. Our lab reported the detailed structure and stereochemistry of ELVs, uncovering that they are highly potent pro-homeostatic neuroprotective mediators of low abundance that also arrest senescence gene programming upon homeostasis disruptions by oligomeric amyloid beta peptide.
Questions or issues with registering for the webinar, please contact Amanda Coulter - [email protected]