Supplement Delivery Technology Deep Dive
03/20/2018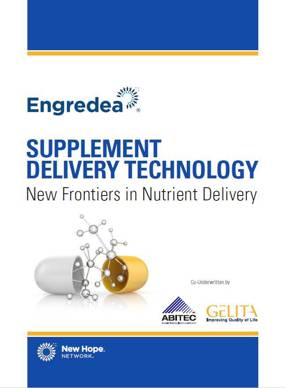 Many people would argue that the nutrition industry, including dietary supplements and functional foods, is already at the cutting edge of medicine, borrowing from ancient wisdom as well as utilizing new scientific methods and modern technologies to understand how the body works to support overall health and to help prevent disease. 

At ABITEC, we recognize the ongoing need to develop and grow our capabilities in nutrient delivery and we continue to innovate new ways for our ingredients to support the ever changing technologies in the nutritional space.

Take a deep dive with us into how new frontiers in nutrient delivery technology are driving solutions over the finish line.
About ABITEC Corporation
ABITEC Corporation is part of ABF Ingredients and is headquartered in Columbus, Ohio, US with two manufacturing sites in the Midwest. ABITEC specializes in the manufacturing and distribution of specialty lipid ingredients for use in the pharmaceutical, nutraceutical, and specialty chemical markets.
In addition, ABITEC offers contract and toll manufacturing services for customers looking to develop and manufacture new oleochemical molecules or blend/toll-manufacture an established product.
About ABF Ingredients
ABF Ingredients is a division of Associated British Foods that focuses on high value ingredients for both food and non-food areas and comprises a range of ingredient companies which include AB Enzymes, Ohly, PGP International, and SPI Pharma. The group has established strong market positions in cereal specialties, enzymes, esters, extruded ingredients, specialty lipids, specialty powders, specialty flours and yeast extracts worldwide.
For further information, please contact:
Amanda Coulter, Manager: Marketing Research and Communications
614-429-6453 | [email protected]